Aptos Engage 2018 brought together over 300 people from across the retail industry to network, brainstorm, share successes and strategies for finding new ways to retail differently. The immediate feedback from those in attendance indicated that the event was a success, and the photos offer more evidence to that effect.
Below are a few of our favorites from throughout the event. You can also view the entire gallery here to get a deeper look at all the activities throughout the conference.
Either way…enjoy, and we look forward to seeing you next year!
[caption id="attachment_11863" align="aligncenter" width="600"]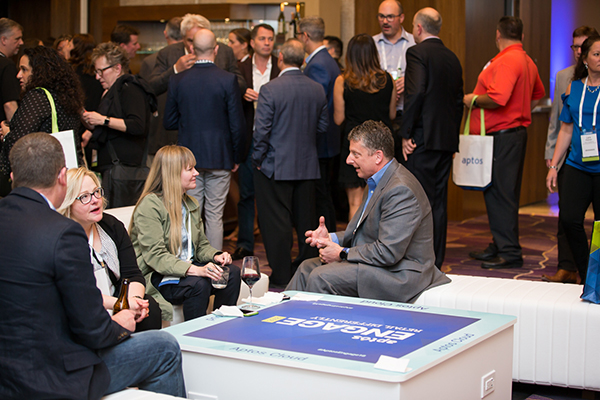 The opening cocktail reception, as evidenced here, is always a great time to reconnect with old friends and begin making new connections.[/caption]
[caption id="attachment_11875" align="aligncenter" width="600"]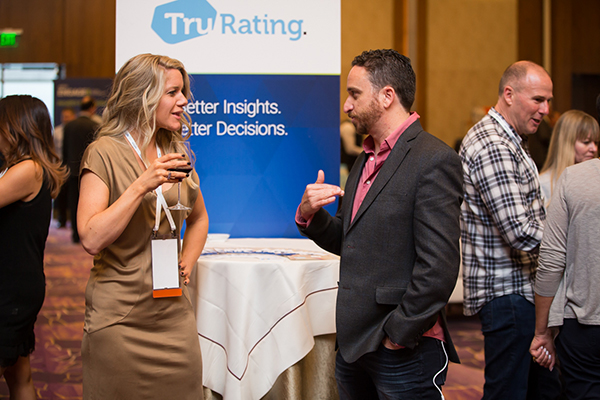 Partners and retailers found time to connect and discuss opportunities to take full advantage of being part of the Aptos ecosystem.[/caption]
[caption id="attachment_11845" align="aligncenter" width="600"]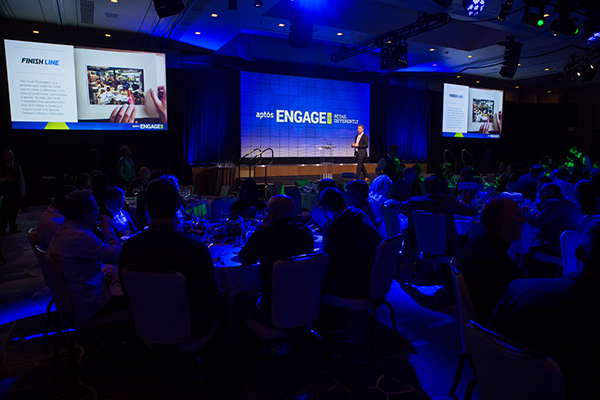 Aptos CEO and Culture Leader kicks off the Awards Dinner as the conference officially begins[/caption]
[caption id="attachment_11854" align="aligncenter" width="600"]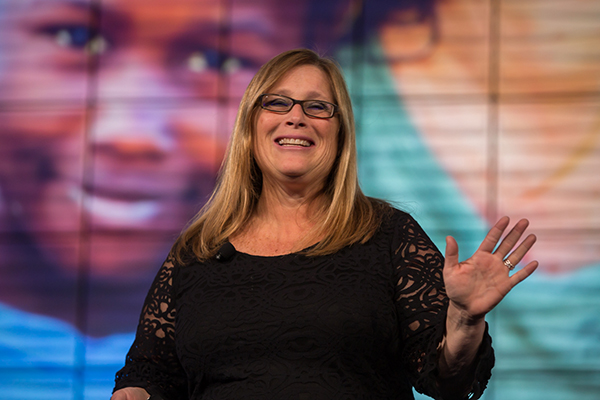 Aptos Account Manager Diane Cerulli takes the stage to give an update on the amazing progress being made by RetailROI and Lifesong for Orphans in Bercy, Haiti[/caption]
[caption id="attachment_11860" align="aligncenter" width="600"]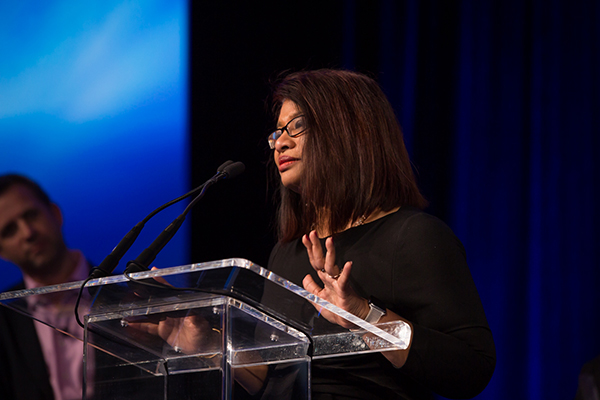 Sruti Patnaik of ROSS Stores accepts the Customer Experience Award[/caption]
[caption id="attachment_11887" align="aligncenter" width="600"]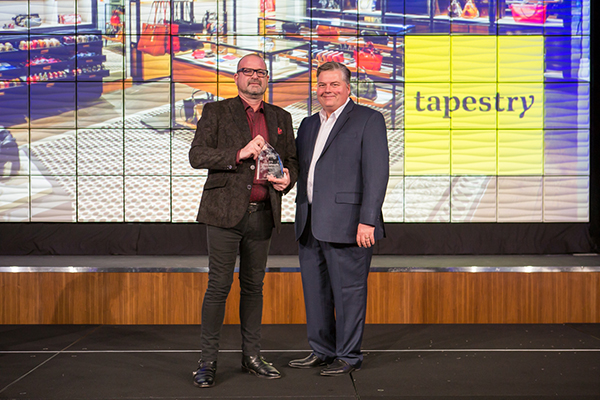 Bob Linhares of Tapestry (left) poses with Aptos Sales leader Frank Lord after accepting the Speed to Value Award.[/caption]
[caption id="attachment_11890" align="aligncenter" width="600"]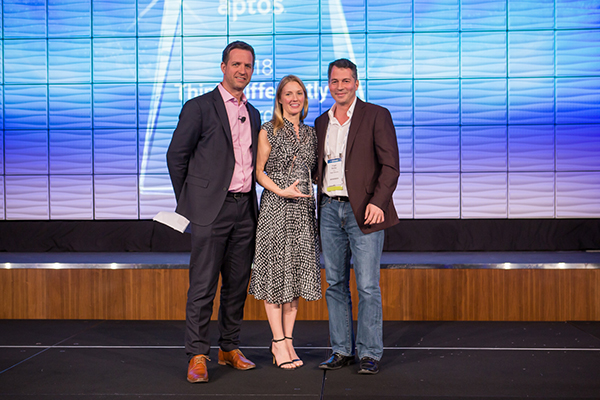 Aptos' Sarah Roberts (center) accepts the Customer Commitment Award from Paper Source CIO Fred Bailey (right).[/caption]
[caption id="attachment_11848" align="aligncenter" width="600"]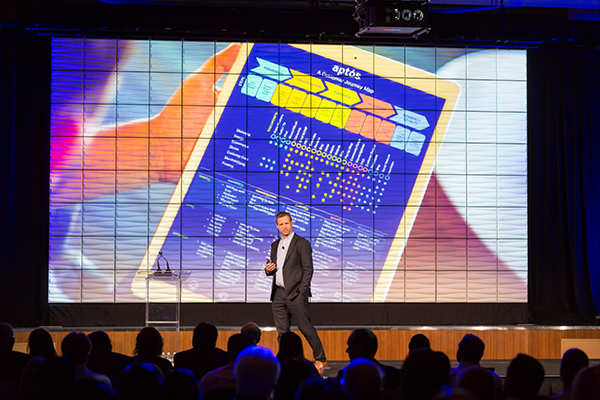 Aptos CEO and Culture Leader Noel Goggin talks customer journeys during his State of the Business opening address.[/caption]
[caption id="attachment_11884" align="aligncenter" width="600"]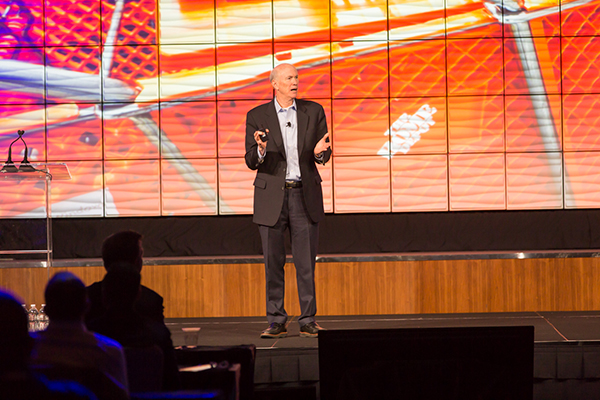 Former Home Depot Chairman and CEO Frank Blake shares his secrets to successfully leading through change during his keynote address.[/caption]
[caption id="attachment_11851" align="aligncenter" width="600"]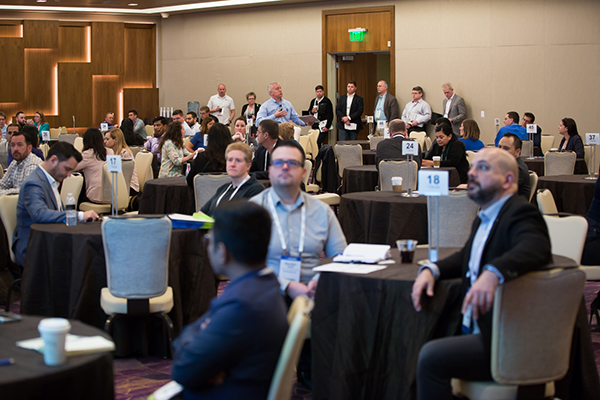 It's standing room only as the ever-popular speed networking session gets underway.[/caption]
[caption id="attachment_11893" align="aligncenter" width="600"]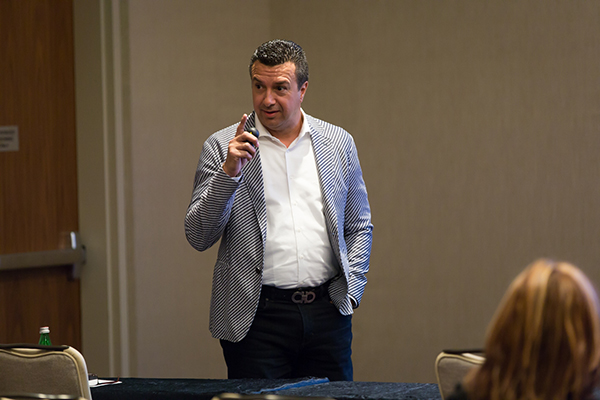 The Art of Shaving VP of IT Ralph Niebles shares highlights from his journey with Aptos.[/caption]
[caption id="attachment_11869" align="aligncenter" width="600"]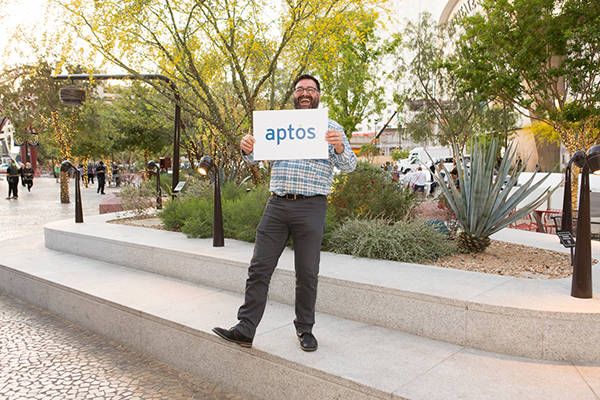 Aptos Solution Consultant Doug Baz makes sure Engage attendees don't get "Lost in Las Vegas" on the way to dinner and fun at the Beerhaus.[/caption]
[caption id="attachment_11900" align="aligncenter" width="600"]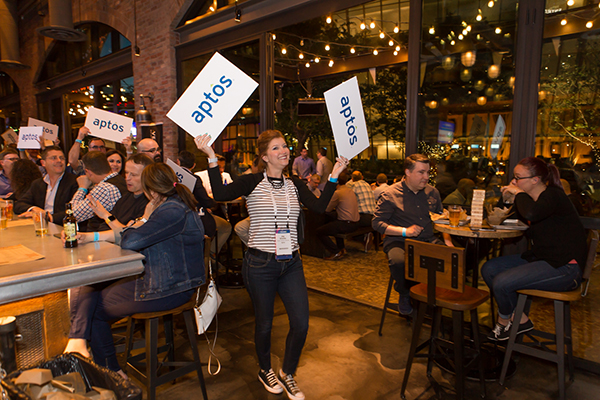 Jay Shields sees plenty of signs of good times ahead for all participants...[/caption]
[caption id="attachment_11878" align="aligncenter" width="600"]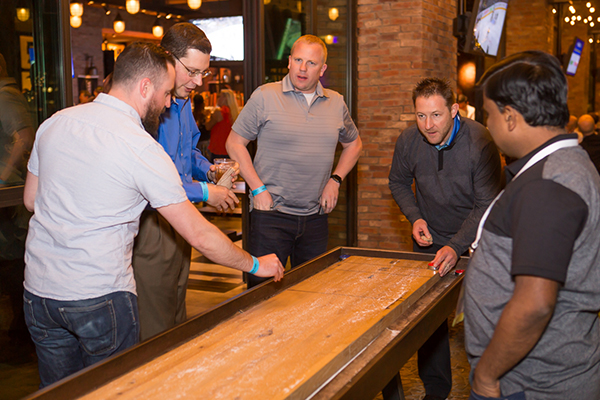 Shuffleboard gets serious at the Beerhaus![/caption]
[caption id="attachment_11857" align="aligncenter" width="600"]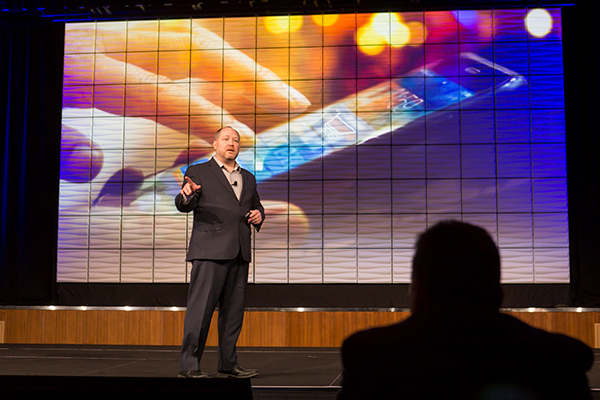 Brendan Witcher of Forrester talks data-led customer journeys during his Wednesday morning keynote session.[/caption]
[caption id="attachment_11866" align="aligncenter" width="600"]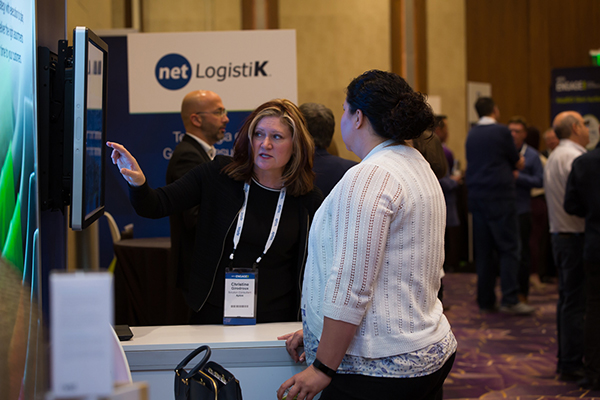 Senior Solution Consultant Christine Girodroux shares her secrets to successful merchandise planning with TXT Retail.[/caption]
[caption id="attachment_11839" align="aligncenter" width="600"]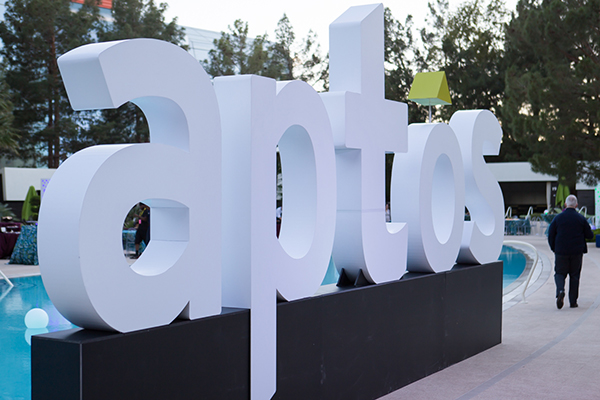 Guests begin to gather poolside for the annual Customer Appreciation Party.[/caption]
[caption id="attachment_11872" align="aligncenter" width="600"]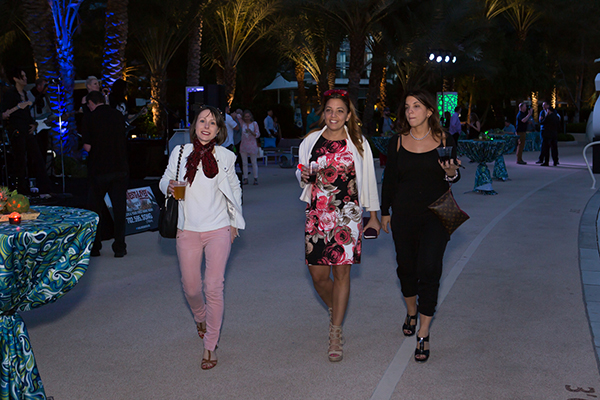 Amandine Roy, Athena Kostis and Helen Kostis share drinks and a smile during the Customer Appreciation Party.[/caption]