'Tis that time of year when retail marketers are looking to make meaningful connections with shoppers by filling screens, big and small, with holiday commercials that promise merry and magic to be found in the aisles of their stores all around the world. These ads, typically developed with legit Hollywood production talent, are more popular - and populous - than ever. In case you have somehow missed them thus far this season, here are just a few of the ads you can expect to see on a screen near you soon:
In Dad's Shoes | Macy's
"A daughter takes an unexpected journey in finding the perfect gift for her dad this holiday season. The lesson in the end? This year, the real gift is the thought you put into it."
Perfect Portions | Sainsbury's
"Food is Home. Home is Christmas." (One of three holiday ads from Sainsbury's this year.)
Give with All Your Heart | Kohl's
"Time spent together is the greatest gift of all. This year looks different because the world is different. So give with all your heart."
I could have presented many more examples, but I think you get the gist: these are high-concept productions designed to engage, entertain and inspire audiences.
But regardless of how many examples I present, here's the important question: how many of the videos did you actually watch? If you hadn't seen them before, I am guessing you probably clicked on a couple…at least. So let's take a closer look at what just happened here: if you did watch any of those ads, you voluntarily watched a TV spot. You didn't fast-forward through it on your DVR. You didn't get up to make a snack while it aired. You watched…a commercial. Heck, maybe you just watched two commercials…or even three.
I'm guessing you chose to watch them because retail's holiday ads have a reputation for being high-quality productions that typically try to do more than just sell. These ads are designed to tell stories and connect with us on an emotional level. And when these ads work, they connect with us in ways that make us want to watch them through to the end instead of fast-forwarding. Every year, retailers invest heavily in these holiday commercials, and every year, we watch them.
Unexpected Lessons to Be Learned
As compelling as these ads may be, however, I am not here to try to convince you of the importance of investing in holiday commercials. Rather, I am here trying to convince you of an important lesson that these commercials reinforce: people everywhere are looking for ways to connect, and (particularly right now) they are looking to make connections beyond just the month of December.  And quality content is a proven, powerful way to engage…and connect with people.
Not surprisingly, then, the quality content business is booming. Long before the pandemic forced us all to spend so much time in front of our screens, we were already knee-deep in the "golden age" of television. Networks and streamers have been growing every year, and the amount of content being produced is staggering: Netflix spent $15 billion on original content in 2019. Amazon? They spent $6 billion.
As such, I believe it's now time for retailers to get deeper into the quality content production business, and I think we need to go far beyond just producing holiday commercials. Those holiday spots are great, but they represent just the tip of the iceberg of opportunities that good content represents, and it seems to me that retail is ideally suited to capitalize on those opportunities.
To help illustrate my point, let's begin by looking at a few recent television shows that successfully forged meaningful connections with their target audiences:
The Great British Bake Off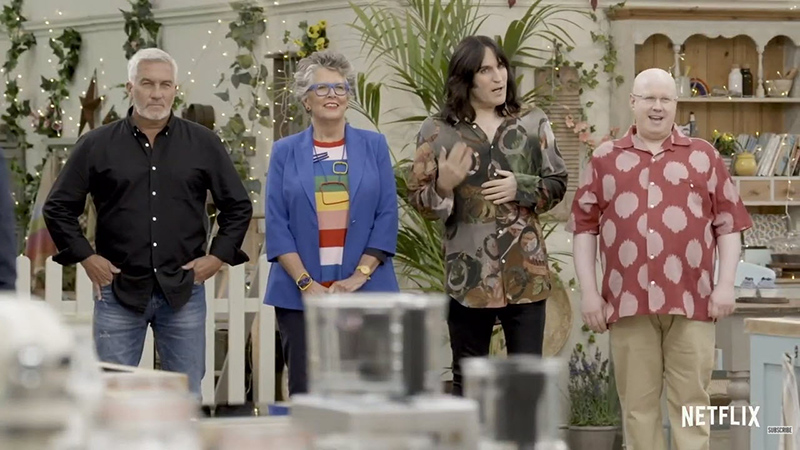 This baking competition show full of polite contestants and slightly less-than-polite judges captured audiences with its oh-so-British charm and ultimately become an international phenomenon with numerous spin-offs, countless cookbooks, and all 10 seasons being aired in 24 countries around the world.
Tiny House Hunters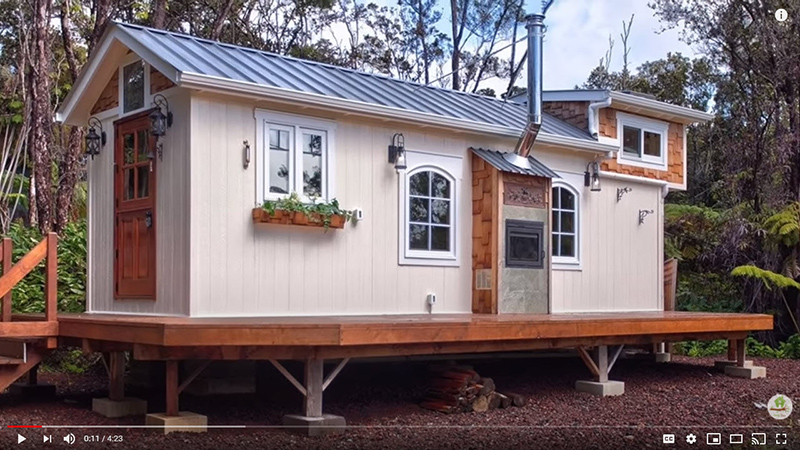 This little show about very (cool) little houses captured the imaginations of minimalists everywhere and is credited with creating the Tiny House Movement whereby over 680,000 tiny homes are sold in the U.S. every month, and 63% of millennials said they would consider living in a tiny home.
Project Runway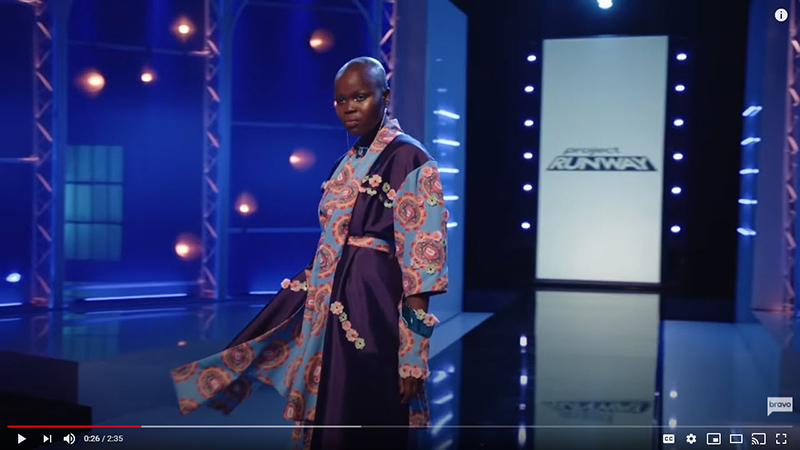 The original fashion reality show found a real connection with wannabe fashionistas, having peaked at close to 5 million viewers a week during its amazing 16-season run.
I could share many more examples of shows like these. But again, I think you get the gist; the creators of these shows understand how to draw audiences in and build meaningful connections through our screens.
As a lifelong marketer, let me tell you that these types of shows are the stuff of marketing dreams: they reach – and more importantly, connect with – highly targeted audiences who have a real passion for the subject matter. Advertising spots for these shows flew off the shelves, and retailers targeting those niche audiences would have been smart to snap up some of those slots.
Looking Beyond Ad Buys
But what if we look at these shows in a different light? Instead of looking at them as great advertising opportunities, what if we look at these shows as great marketing opportunities? These shows can teach us so many lessons about developing sustained audience engagement, creating content that resonates with a niche, and of course, executing smart promotions. They are living labs of marketing prowess, full of best practices for increasing reach, engagement and connection to a well-defined target audience.
Beyond those lessons, however, there is one more idea to consider, albeit a bit, shall we say, unconventional: what if we think about what might have happened if these shows were produced by retailers, rather than merely sponsored by retailers.
Imagine if a retailer such as Sur La Table had created and produced the Great British Bake Off (or the Great British Baking Show, as it is marketed in the U.S.). Just think of the possibilities for bakers and wannabe bakers to engage with their brand. Show recipes could have been published on the brand's web site. Interviews with the show's bakers could have been published to their blog or distributed as podcasts. Behind-the-scenes content would thrill devoted viewers who just can't get enough of that pleasant little show.
And think of all the product placement opportunities they could have exploited. Perhaps they could have developed a custom line of kitchen tools and accessories and then filled that famous tent with the entire line. Even if they didn't create a custom product line, imagine how many Mason and Cash mixing bowls Sur La Table could have sold.
Imagine, too, if IKEA had produced Tiny House Hunters. Think of the promotion opportunities inherent in carefully crafted tiny houses that could have traveled from store to store, each filled with IKEA merchandise specifically designed to maximize every inch of those tiny spaces. How many IKEA products – most with product names many Americans struggle to pronounce – could they have sold to fill up those 680,000 tiny homes that are sold every month? How much brand awareness could they have built with all those millennials who profess to be open to tiny living?
And finally, imagine if Zara or H&M had produced Project Runway. The Fast Fashion leaders could have coordinated product releases with episode releases. They could have premiered exclusive collections from popular contestants the same day their best episodes aired. Imagine the promotional appeal of store appearances by the show's designers or uber-popular hosts Tim Gunn and Heidi Klum. For any of you who may have seen Making the Cut (Amazon's reincarnation of Project Runway where they actually tried selling the fashions online immediately after each episode aired), please don't judge this idea by that show. It was highly flawed in many ways, and in my opinion, not at all a suitable litmus test for this concept.
A Long Shot, Yes, but Not That Long
I know producing a successful show sounds like a long shot (or perhaps it would be a wide shot, in Hollywood parlance?), but producing a "hit" show is very different than it was even 10 years ago. Today's television landscape is highly fragmented and the industry is clearly on the hunt for content. We need only appeal to a very targeted niche audience for a new show to get a shot at airtime. And connecting with our niche is all we really care about, right?
So why not look to Hollywood-style production companies to create the type of content that connects with those niche audiences? That's exactly what those companies do. Just like they do for all those holiday commercials we love to produce. Only bigger.
Now look, I know bringing this idea to life won't be easy. I know producing a quality TV show can be expensive, and there will be many internal barriers. Despite the hurdles and price tags, however, I really believe the returns could be significant. Think for just a minute (the length of a typical holiday ad, mind you) about the potential impact to brand equity and sales revenue if we could develop a show that actually connects with just one of our key customer segments.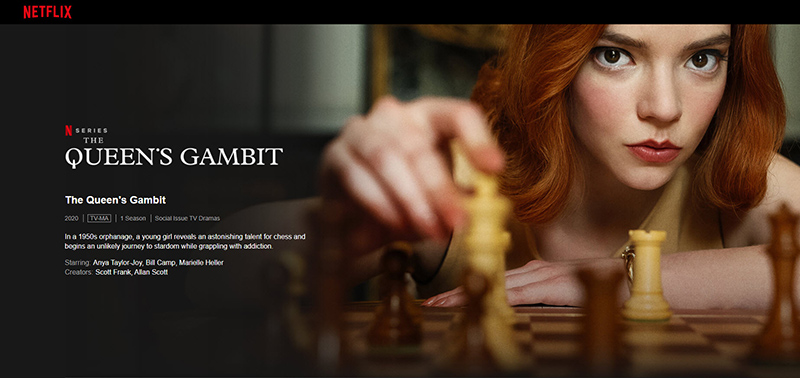 Look at what The Queen's Gambit did to sales of chess sets after the show hit the zeitgeist earlier this year: NPR reports chess set sales are up everywhere, including being up 1,048% at game maker Goliath Games. Now, imagine if Barnes & Noble had produced that show. Then imagine if they had embedded exclusive, custom chess set designs into the show. Imagine further if they had created a chess club, complete with a curated assortment of chess strategy books and biographies. Or what if we go crazy and imagine they had hosted in-store tournaments for a chance to be cast as an extra in the show. Think of all those target audience awareness and engagement opportunities available to them...before the show even premiered.
The marketer in me just can't resist imagining the incredible possibilities of retailers as producers. I honestly think there is real magic in the idea. Magic that I believe can extend far beyond Christmas morning.