Halloween continues to be big business for retail. The National Retail Federation projected total Halloween spending in the US this year to reach a record $10.6 billion, which would be a full half a billion dollars more than last year's record of $10.1 billion. Not surprisingly, marketers are going all in on Halloween-themed content they hope will connect, engage and incentivize consumers to spend more of those $10.6 billion on their brands. A quick survey of some of those efforts reveals a mixed bag of tricks and treats, however.
Papa Johns pizza, a consumer marketing powerhouse, recently launched a multipronged Halloween program that generated lots of PR. To celebrate the spooky season and encourage brand engagement, the company created a bespoke, sterling silver garlic sauce necklace. Yes, you read that right: It created a bespoke, sterling silver garlic sauce necklace.
The necklace's connections to the season and the brand are, as is typical from Papa Johns, rather clever:
The necklace design is based on its very popular garlic dipping sauce.
Garlic has well-documented powers to help ward off vampires.
Silver is known to help repel werewolves as well as vampires.
The necklace connects to its series of 1980s horror movie parody videos.
All of which sounds reasonable, no? The program checks a lot of the boxes you would expect savvy marketers to check: tight brand integration that reinforces their value propositions, strong visuals and compelling creative elements, connections to programs and offers in other channels, high media appeal and PR value. Check, check, check, check. So far, so good.
Where's the catch? It isn't in the content … it's in the offer. That garlic sauce necklace offer? Papa Johns is asking pizza buyers to fork over $118 for it. One hundred and eighteen dollars. For a garlic … sauce … necklace.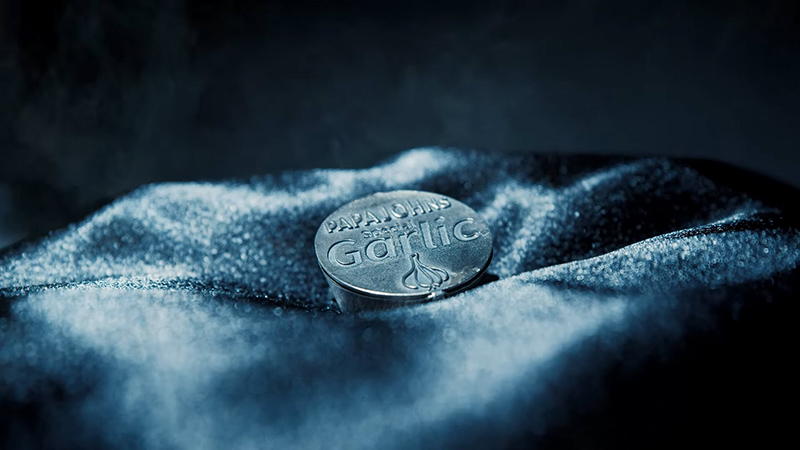 It's whimsical and playful, and I suspect it may even have some appeal to (most likely) younger consumers who love their garlic sauce. But these are tough economic times for many people. I am just not sure how many of these people, who may in fact be ordering Papa Johns' $11 jack-o-lantern pizzas this week, have an additional $118 to spend on a garlic sauce necklace.
The necklace is, of course, just one of many Halloween campaigns trying to scare up new business. The business and retail trade press are full of stories about campaigns with good PR value. But in my opinion, despite their PR appeal, most of these campaigns, like the garlic sauce necklace, fall short of delivering actual customer value.
However, there are a few campaigns that stand out to me as having the potential to engage, entertain and ultimately connect with target consumers. One campaign in particular caught my attention.
I may not be entirely unbiased about this Uber Eats campaign starring Keke Palmer, as I have an irrational affection for pretty much anything Keke does (I know it's surprising, but I just can't shake it). But despite my adulation of the campaign star, I really think Uber Eats' "Don't Run Out" campaign hits a lot of the right notes.
The three-minute short describing the horrors that befall households that run out of Halloween candy features an actress who is very popular with Uber Eats' target customers. The film delivers great production value, a fun story with a solid script and excellent directing by Dan Trachtenberg, perhaps best known for his work on popular horror movies "10 Cloverfield Lane" and "Prey."
The players involved in the production alone deliver the PR value, but the film itself delivers the customer value. It's an engaging, entertaining three minutes. Which in and of itself, when packaged with a likeable and influential star, would be enough to make this a real treat of a campaign. But the embedded offer is what puts this campaign over the top: To make sure viewers don't run out of Halloween candy, within the movie, Uber Eats has hidden promotional codes for up to $1 million worth of candy before the promotion expires on October 31.
I love the "don't run out" hook; I love the brand building; I love the offer; I love the production; and yes, I suppose I do love the star. And I am guessing Uber Eats' target customers will too.
The lesson here is clear: Being on brand with your campaigns is always important, as is PR value. But perhaps more so now than in the past, campaigns also need to look for ways to deliver customer value.
Anything less is just terrifying.