As Director of Retail Industry Insights at Aptos, it's my job to stay aware of trends that may affect the way people shop and interact with retailers. I get paid to discern how shifting consumer behaviors may impact the ways retailers invest in technology. So you can believe me when I say I spend a lot of my time following trends in retail. And despite all that time spent industry watching, I just don't hear many people talking about "squad shopping."
Which I believe is a mistake.
The rise of squad shopping
If you're as yet unaware of squad shopping (and don't worry, you aren't alone), it's an expression that refers to the use of video and/or screen-sharing technology to shop online with friends and family. Squad shopping briefly made headlines when Squadded Shopping Party launched its platform full of fun ways to share polls, chats, and reactions among friends.
Verishop soon made a few headlines when it followed suit with its own version, entitled Shop Party, which – importantly – adds video calls to the group shopping party experience:
Verishop's Shop Party app adds video to the Squad Shopping experience (Video source: Verishop)
---
Other than those two minor "blips" on the radar, though, the industry just isn't paying all that much attention to the concept. Which I completely understand, as it's easy to assume that the appeal of this new experience is limited. Early adopters of Squadded include Sephora France, Goddiva in the UK, and Mia Jewelry in India, among others. These brands, like Verishop, have strong appeal with younger women, who coincidentally have never really known life without FaceTime. They are far more comfortable with video calls than they are with audio calls, and their phones are always at hand.
Hence why these young women are obvious candidates to take advantage of what squad shopping has to offer. And initial results among early adopters are indeed promising. Users have flocked to their shopping party apps, and important metrics like visits, engagement, and duration on the site are all way up.
LEARN MORE: VIEW OUR SQUAD SHOPPING TOOLKIT
More than just a passing fancy
Despite these good results, however, I see why it has been easy for many to dismiss squad shopping as another passing fancy that appeals to a relatively small slice of the market.
But I, for one, believe squad shopping may represent far more than a pandemic-fueled phenomenon targeting young women longing for social shopping connections. Here are four big reasons why:
I could have listed any of at least a dozen more research findings to make my point, but we've long known that reviews drive conversions. And we also know that trusted reviews drive exponentially more conversions. And what is squad shopping if not an opportunity to gather trusted reviews from friends…on items that are already in our shopping cart? Clearly, the immediacy and contextual relevance inherent in squad shopping parties combine to form a powerful conversion elixir.
"People tend to have a higher probability to buy when with another person or a group [because] a friend affirms decisions that one might not make when shopping alone," said Max H. Brüggemann, Director of Customer Engagement at Capgemini Invent, as reported in a recent Vogue Business interview.
Looking beyond the squad
My objective here, however, is not to convince you that squad shopping is the next big thing in retail. In fact, while I do think squad shopping will long outlast the lockdowns, I am not at all certain it will ever reach significant adoption outside a few select categories. What I do hope to convince you of, instead, is that we need to take the lessons squad shopping offers us very seriously.
Because regardless of its long-term viability, squad shopping serves as a vivid reminder that people shop for reasons that extend far beyond just buying stuff. People shop as a social activity because people genuinely like to shop together. We have been shopping together in malls for almost 2,000 years – since Trajan's Forum opened four stories of permanent storefronts across the way from the Roman Coliseum in 112 A.D.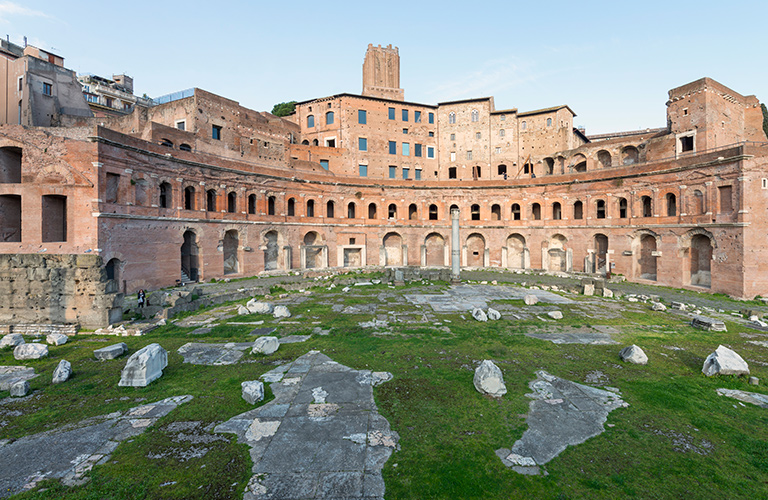 For centuries, shopping together has provided us the opportunity to make connections, seek validation for our purchases, and create memories with our friends. Squad shopping, whether it ultimately thrives or fades, is merely an embodiment of all these things. So are smart mirrors in fitting rooms when they help us solicit feedback from friends on items we are considering. So are in-store workshops that bring people together to learn, engage with products, and connect with each other.
Regardless of the medium, though, it's that trusted feedback, that validation, and those communal experiences that really matter. Because those experiences have – indeed, for centuries – significantly impacted conversions.
People that shop together, spend together
The key lesson I take from the squad shopping phenomenon is that we have to constantly look for new and creative ways to make it easy for our customers to shop together, whether online, in our stores or at events. And to do so in ways that deliver contextual relevance and immediacy. To do that, we need to invest in experience platforms that make it possible to adapt to shifting expectations and behaviors.
Because when we facilitate shopping together, we facilitate buying together. And that's serious business.