Our good friends at Retail Systems Research (RSR) recently published their annual evaluation of retailers' website performance. Arguably, this report is more relevant than ever, as the pandemic drove consumers online in droves – be it due to shopper preference or lockdown-mandated necessity.
As RSR accurately calls out in its report, there are some things that are out of retailers' control – volatility of the market, supply chain constraints and so on. And there are also things that retailers have full control over – like site performance and digital experience.
With more buying journeys beginning as digital-first, there simply is no reason for retailers to deliver subpar experiences online.
Failure to deliver the right experience, in any channel, diminishes brand. When your brand is diminished, you lack mindshare with consumers. When mindshare is lacking, there is a very low likelihood that consumers will seek out your brand directly, and sales will ultimately suffer.
So, how can we build brand, earn mindshare and reenergize the promise of online shopping? There's no quick fix, of course, but here are three things I think we must do to begin the process.
1. Invest more in private labels
Private labels allow us to establish a unique product assortment that customers can identify with and subsequently seek online by name, allowing shoppers to slice through all the clutter and get right to the items they desire and trust. Therefore, it may be worth expanding the breadth of your private label assortments and considering investing more in brand building for these labels.
Perhaps sensing the value of building trust through house brands, retailers big and small have begun reevaluating their private label strategies, and we have recently seen some significant investments by many larger retailers as they attempt to expand their private label assortments.
Perhaps more telling to me, however, is when retailers with much smaller budgets shift their investment strategies. On the smaller side of retail, Portland, Oregon-based men's fashion retailer Machus reported to The Fashion Law (TFL) that a 2020 focus on its Machus Private Label line was so well received that it expanded its assortment into several new categories.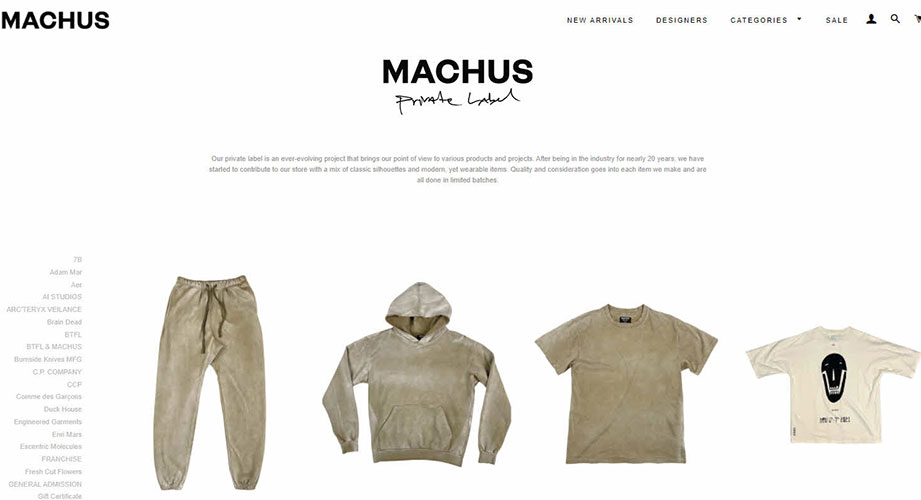 The label has sustained very high conversion rates throughout the past two years, and Machus told TFL that it expected 20%-30% of its seasonal buys this year to be for the private label assortment.
2. Curate assortments
The best way to battle choice overload, of course, is to limit the number of choices offered. We must strive to develop curated assortments that reflect the unique tastes, preferences and history of our customers. Doing so will make browsing – both online and offline – much easier and much more efficient, and it can have significant impacts on your bottom line as well.
Several fashion brands have recently begun marketing "capsule collections" that dramatically reduce the number of choices to related bundles, and shoppers appear to be responding. According to Vogue Business, sleepwear brand Lunya makes an eye-popping 35% of its total sales from capsule collections it calls "kits."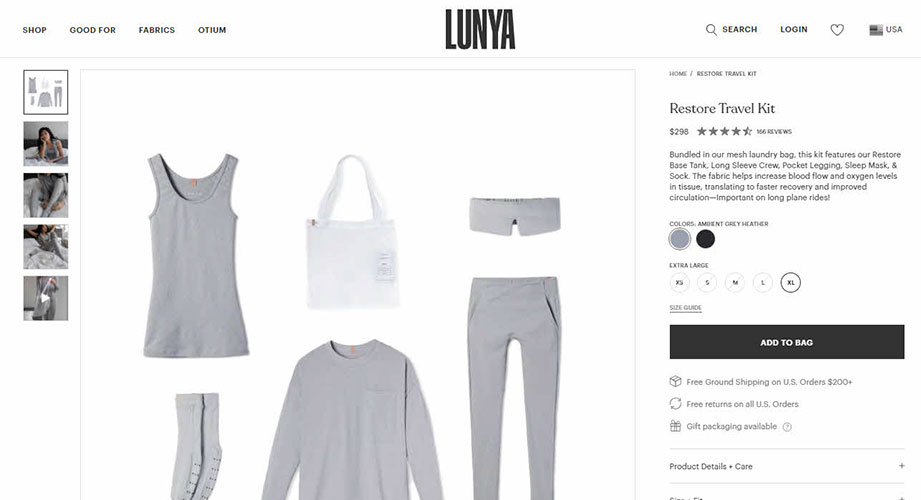 Capsule pioneer M.M. LaFleur reported to Vogue Business that product pages for one of its curated kits had a 92% higher conversion rate compared to others. While I don't believe bundles are the only way to go, these results certainly do indicate that culling the number of choices can be a good thing.
3. Invest in compelling store experiences
Stores still give retailers the best opportunity to bring their brands to life. And in my opinion, it's imperative that we design store experiences that engage, educate, entertain and empower shoppers. We must rethink the role of the store and consider dedicating more square footage to brand-building experiences, because recent history has proven that the more we engage with shoppers offline, the more they will seek us out online.
Glossier, an early direct-to-consumer pioneer in brand-building store experiences, was forced to shutter its stores during the height of the pandemic. But they have recently begun reopening physical stores, with a renewed commitment to brand-building experiences.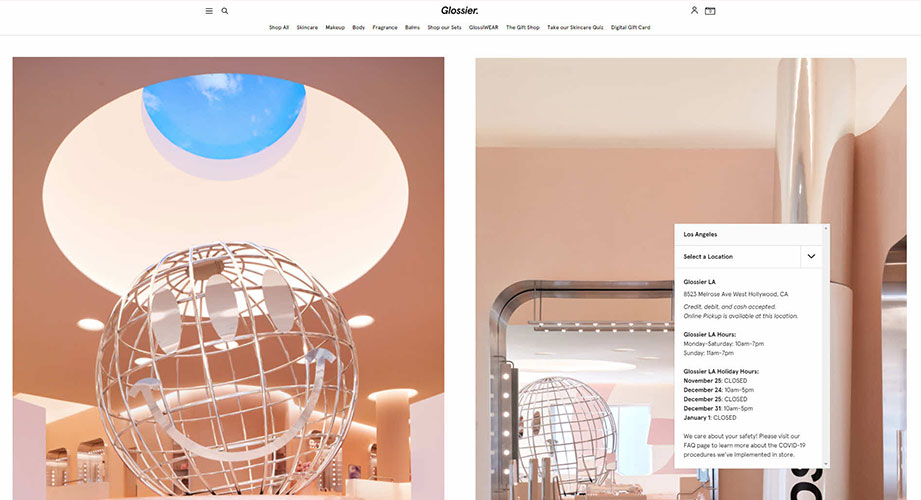 Glossier SVP of Retail Kristy Maynes made the company's brand-building intentions very clear when she told Glossy, "Glossier stores aren't designed to facilitate transaction." Instead, the brand's goal is to offer "a new kind of beauty experience" focused on discovery and community. Glossier is definitely going all-in to create brand-building experiences with its physical stores. It will be interesting to see how the brand performs in the coming months.
Mindshare should be top of mind
These suggestions are by no means a complete list of ways to build brand equity in today's overcrowded and confounding retail landscape. But I do believe they represent high-impact opportunities to rethink how we build the type of trust that ultimately leads to mindshare. And mindshare is, without question, the key to finding advantage in this era of ridiculously excessive choice.
And as we look for growth in our future, we all should keep this in mind.