The retail sector is utterly suffused with digital technology with seamless and efficient connectivity between all the different threads long being the goal of retailers and their technology partners alike.
The Tech. Awards powered by Retail Week aimed to celebrate the best and greatest innovations in retail technology over the last year.
Key areas of digital transformation, online and in-store customer experience, marketing, mobile, personalisation and social media integration were considered appropriate for awards and give a flavour of what is important to the industry in 2017.
The phrases 'omnichannel' and 'multichannel' may be now considered passé, but the holy grail of seamlessly (or at least more easily) linking ecommerce, analytics, merchandising, CRM, order management etc., remains an over-arching goal. As an industry we've come a long way and the gaps are becoming smaller.
The basic premise of the event was of a sort that many of us have seen before, but the format and especially the venue were something, appropriately, new.
Awards events of this type have typically taken place in a stuffy Park Lane hotel environment, with the overall feel of an expensive, but soulless wedding; complete with rigid seating arrangements, a black-tie dress-code, minimal food choices and a dodgy disco.
The Tech. Awards, however were held at Hawker House, near Canada Water in the regenerated dockland district of Rotherhithe. The venue is a street food destination on the weekends with an international approach to food and an industrial-meets-Americana, hipster vibe. Largely open-air with small food and drink outlets spread over the site and casual seating mixed with pool tables, the mood is more akin to an urban festival than an awards ceremony.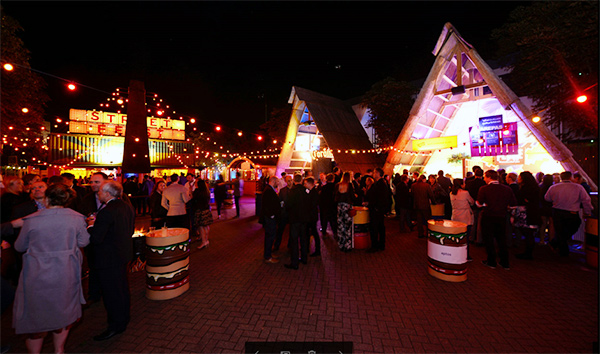 The main advantages of this style is that attendees mix freely, sampling the different drink and food options (we all took a particular shine to the Taiwanese steamed buns) and catching up (the term 'networking' seeming less appropriate in these surroundings) more naturally with all in attendance roaming and mixing much more than at a traditional event.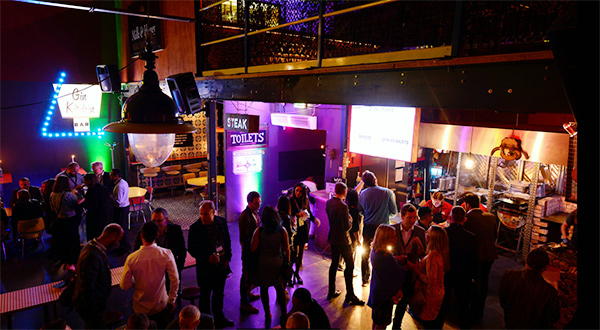 With 14 awards to present, the actual ceremony was kept relatively compact with an 8 – 9pm slot, book-ended with plenty of time to actually talk (if you weren't too close to the roaming band).
We attended with our good friends at Coast who were short-listed as Digital Transformation Pioneers for their new website we launched on the Aptos Digital Commerce platform. Awards were given for everything from virtual reality sales assistance to the simple (!) process of actually delivering the goods that we buy online. In-so-doing, the breadth of influence that digital has on retail was revealed.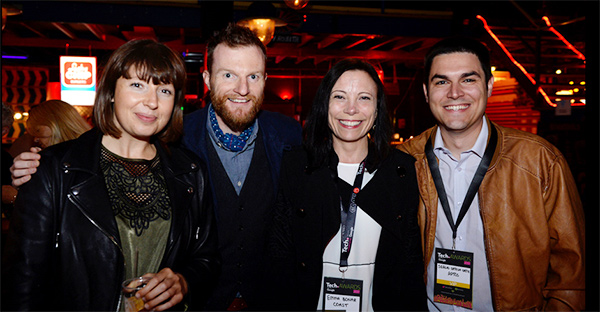 The event was refreshingly different to the norm. The atmosphere felt invigorated by the more open plan and contemporary approach taken by the organisers and I suspect better engagement was felt by those who attended. Hopefully more events will follow suit and enter the 21st century.
To think of technology in retail as anything other than fully-integrated and part of the entire process (for retailers and their customers) is to misunderstand modern retail and these awards pay respect to that reality.